Tweet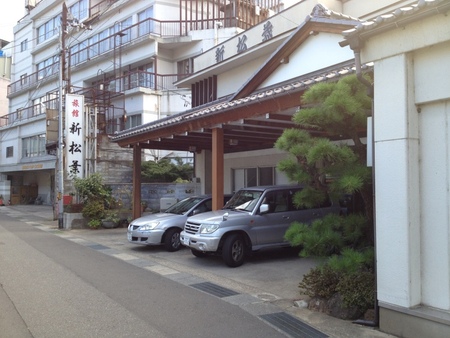 At Shin Matsuba we have five different baths continually filling with water directly from the source.
A rough marble bath can be reserved for family 24 hours a day free of charge. All baths in the building face the Surikami River. The water is so good for the skin and will make it beautiful.

In addition, cuisine is composed of many kinds of different sweet potato dishes elegantly displayed, small servings of various cactus dishes and, as you may have read about in the newspaper, a variety of small ostrich dishes. We focus on the aim of giving you food with ingredients you usually cannot find to eat, and we make beautiful scrumptious meals for our customers・dining pleasure.

Shin Matsauba is a bit different from other hotels, so please try us.



There is a case unlike a placed amount of money.