トップ
>
暮らし
>
習い事
>
学習塾
>
PASCAL Junior and Senior High School Entrance Exam School; Moriai Classroom for Advancement
Tweet


PASCAL Junior and Senior High School Entrance Exam School; Moriai Classroom for Advancement
Phone:024-557-4400
Fukushima City, Moriai Aza, Yanagiuchi 14-3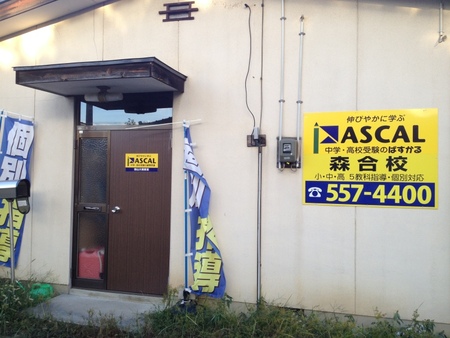 To prepare children for junior high and high school examinations, Pascal has two teaching plans: one that sets limits of six students per teacher- "small group instruction" and one teacher, one student- "perfect one-to-one instruction"

The teachers select materials according to each student's academic abilities, and the method of teaching changes depending on the character of each student. We want to ensure that the student is able to understand the lessons, so the teacher always checks his text and then they can proceed.

Because learning is difficult work, both instructor and student will need patience with each other, or they will not make progress. We will teach the methods to help elementary students prepare for middle school and then use these learning skills to continue into high school.


The store details
| | |
| --- | --- |
| Name | PASCAL Junior and Senior High School Entrance Exam School; Moriai Classroom for Advancement |
| Address | Fukushima City, Moriai Aza, Yanagiuchi 14-3 |
| Hours | 15:00 to 22:00 |
| Regular holiday | weekends and holidays (this can be changed for testing) |
| TEL | 024-557-4400 |
| Fax | 024-557-4400 |
| E-mail | moriai4400_pascal@yahoo.co.jp |
| URL | http://pascal-no1.jimdo.com/ |
| Parking | No |
| Access | A 15-minute walk from Bijutsukantoshokanmae Station on the Iizaka Line of Fukushima Transit Service, near Moriai Sports Park. |

There is a case unlike a placed amount of money.