Tweet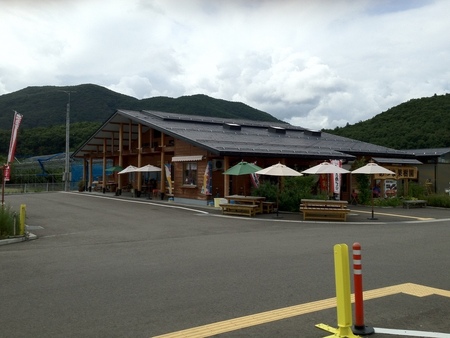 It is said that in the northern area of Fukushima Prefecture, the climate is very suitable and the soil is perfectly rich for the cultivation of fruit, making this a Fruit Kingdom,

The best season for cherries is from the beginning of June to the beginning of July; peaches from the start of July to the beginning of September; pears from the beginning of September to mid-October; grapes from the beginning of September to the end of October; and apples from the beginning of September to the beginning of December.

At Azuma Orchard, we accept your order by telephone and fax, arranging it to fit your budget, and ship nationwide. We can mix orders.

We welcome visitors to experience the souvenir course, and group reservations.

Of course, we provide an area for tasting. Certainly come to Azuma Orchard on the Azuma Fruit Line sometime.


The store details
| | |
| --- | --- |
| Name | Azuma Orchard |
| Address | Fukushima City, Iizaka-machi, Hirano Aza, Nishihara 1-13 |
| Hours | 8:00 to 17:00 |
| Regular | holiday Open daily during the season (Closed from mid-December to May) |
| TEL | 024-542-1460 |
| Fax | 024-542-1119 |
| E-mail | aduma@dab.hi-ho.ne.jpURL |
| URL | http://www.dab.hi-ho.ne.jp/aduma |
| Parking | 30 spaces |
| Access | 7 minutes by car from Fukushima Iizaka IC |

There is a case unlike a placed amount of money.